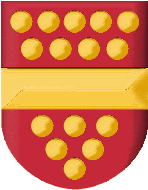 van Rij
Also known as

van Ry, Vanry, van Rhie, van Rhije, van Rie, van Riede, van Rije, van Rijn, van Rijt, van Rijede, van Rey, van Reij, Verij, Verrij, Vrij and
Hoornweg van Rij
Look up genealogy van Rij
If you want to know where you fit in to the genealogy of the van Rij family, then fill out the form below.
For the research group to answer your question with success, you must provide enough information.
In any case it is mandatory to fill out your email address (to send you your answer) and your own personal data.