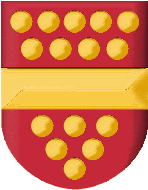 van Rij
Also known as

van Ry, Vanry, van Rhie, van Rhije, van Rie, van Riede, van Rije, van Rijn, van Rijt, van Rijede, van Rey, van Reij, Verij, Verrij, Vrij and
Hoornweg van Rij
Family event
Grote landelijke familiedag in Zuidland
November 7, 2009
Contact Gijs van Rij
Zaterdag 7 november 2009 wordt er in Zuidland een grote landelijke familiedag gehouden van 13:00 tot 18:00.

Deze bijeenkomst is bestemd voor iedereen met de naam van Rij , van Reij of Van Rije of met een vader/moeder/voogd/partner met die naam.
Al deze mensen zijn samen met hun kinderen van harte uitgenodigd om dit evenement te bezoeken.
Uiteraard geldt dit evenzo voor alle familieleden met spellingsvarianten in de naam zoals hier linksboven staat aangegeven.

Hou deze site in de gaten voor verder nieuws.
The pictures are displayed in this picture book
Are you the organizer of the anual family barbeque?

And do you want the registration to be handled through this web site?
And would you like to show the pictures to everyone afterwards?

Then please contact the webmaster.