F A M I L Y F O U N D A T I O N v a n R I J
In memory of Jacob van Rij
The history of Jacob van Rij 4-3-1913 (30) details
In 1943 Jacob van Rij died in a field hospital in Kinsayok.
He was a prisoner of war working on the Burma railroad.
Contact Gijs van Rij
Grafsteen van Jacob van Rij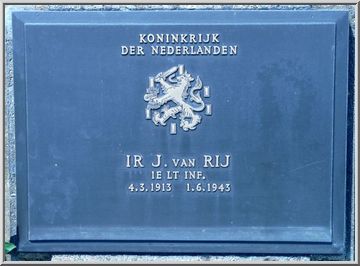 Click on the picture for enlargement
Jacob van Rij died in Kinsayok (Thailand).

He has a commemorative plaque on the Kanchanaburi War Cemetery.
Are you (dis)satisfied with this information?
Please let us know through a message in the guest book